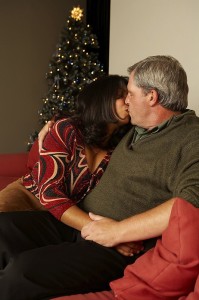 If you're looking for some extra special presents this year, you might want to consider personalized photo Christmas gifts.
I know when the holiday season rolls around, I'm constantly looking for unique Christmas presents. I can easily find gifts for some people on my Christmas list, but it often takes more effort for those to whom I am closest. It's at times like those that I often get something personal, something that show the bond I have with those dearest to my heart.
Personalized Photo Christmas Gifts — Calendars
Every year, when it starts getting close to Christmas, I start thinking about the calendars that I am going to make for my wife, her mother and my mother. I think I enjoy making them almost as much as much as they like getting them.
It is extra fun because even though they know what the present is by its shape they are still surprised and excited to see which photos are on the calendar. I love seeing the looks on their faces as they flip through and look at the photos that go with each month.
I also love that I think about the calendars now as I take photos throughout the year. There are usually a few times that I take a photo that I know will end up on one of the calendars.
Of course, calendars also make great Christmas presents because they're used as soon as the new year starts.
You can make your personalized photos calendars here
.
Personalized Photo Christmas Gifts — Canvas
There are some memories that are worth memorializing. There are times in your life that you just want to capture them and hold onto them forever. It's not possible, of course, but photographs come pretty close.
Now, you can turn those types of photographs into pieces of artwork worthy of their place in your heart and in your memory. You can have the photo professionally transferred to canvas.
You can learn more about how that can be done from the good folks at Canvas People Printing The're so sure you'll love their Canvases, You get Free Shipping! CanvasPeople.com/Free-Shipping
Personalized Photo Christmas Gifts — Photo Books
I remember taking photos with a film camera when I was younger. I would send the film off to be developed then wait with much anticipation for the photos to come back.
As happy as I was to see my photos, I was even more excited to give some of them to friends and family members. I would separated those and perhaps put them in an envelop to give them away.
I often wished that I had a nicer way to present photos like that to people I knew would love them. Now, I can do it all online.
Photo books become cherished keepsakes. Looking at one can take you back in your mind to a fond memory or a memorable event. Giving a present like that personifies Christmas joy.
You can create your photo books here
.
Personalized photo Christmas gifts can bring joy and keep the Christmas spirit going long after the holiday season has passed.