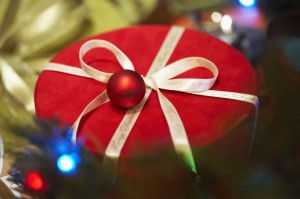 As the holidays draw near, everyone wants to know how to find the best Christmas presents. Many end up rushing around at the last minute, and end up picking Christmas gifts that are, let's just say, less than ideal.
The best way to be sure you find the perfect Christmas presents for the folks on your Christmas list is to plan ahead. When you start seeing holiday decorations go up, start thinking about your Christmas shopping strategy. Decide what you're going to do, then do it.
There are several ways to be sure you get something for everyone on your list.
First, you could shop store-by-store. This is often done by going to a city that has numerous stores close together.
You might start by going to a mall. You work your way from one end to the another, and back again, going in every retail store that you think might have something for somebody for whom you are shopping.
If this is going to be your shopping strategy, it's best to first list potential stores for the people on your list. If you know someone who likes sports, you might want to note where the sporting goods stores are located. If you want to buy a necklace for somebody, make sure you know the locations of the jewelry stores.
Of course, you'll probably also visit several of the so-called "big box" retailers and smaller stores along the way.
The store-by-store strategy can be effective and efficient. But it can also be extremely tiring and you might end up buying something for someone at one store, only to see something you would prefer to give them at another store. That might require you to return the first item, which would take time.
A second shopping strategy is to buy your Christmas gifts person-by-person.
The plan is pretty simple. You take out your list. Start at the top. Find something for that person, and don't go to the next until you've found something for the first.
This makes it more likely that you will find presents you like, but it can be time-consuming because you often have to go back to stores that you have already visited.
A third strategy is to shop by the types of presents you need.
The best way to accomplish this is by grouping people on your Christmas list into categories depending on the types of present you plan to buy for them. Then you go to various stores, shops or outlets depending on the kinds of gifts you are seeking.
So, when you are at a music store, you can look for presents for all the people you know who like music. When you are at a clothing store, you find presents for the ones who want or need clothes.
When you're thinking about how to find the best Christmas presents, you need to give some consideration to which strategy fits your situation.
Even better, a variation of each strategy can be carried out when you're searching for online Christmas shopping deals. This can work to your advantage because you can accomplish each in a much shorter amount of time.
So, you can search for the best Christmas presents website by website. Find a site that has a variety of gift options and see how many presents you can find for the people on your list.
Or you can search online for a present for each person, one at a time. Think about what you want to buy the first person on your list and search for that present.
Or you can find the best Christmas gifts by dividing those on your list in categories depending on the types of presents you want to buy them. Then, search for websites that have those types of gifts.
Most likely one of these strategies will help you discover how to find the best Christmas presents for your friends and family. In fact, you will probably end up using a variation of all or some of the methods in your Christmas shopping.
The most important factor is to put some thought into each gift. Don't be so hurried that you just buy something because you know you have to have a present for that particular person. Think of what that person would like to have. What would make him or her happy? What would it take to see a face full of joy when they unwrap your present?
In the end, how to find the best Christmas presents begins with knowing and caring about the people who will get the gifts.