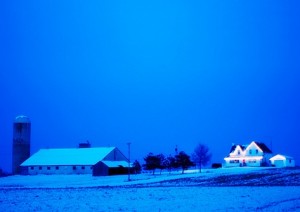 Christmas family projects make the holiday season the most memorable time of the year.
Once a Christmas project becomes a family tradition, everyone will start looking forward to it. The event will make the special season take on even more meaning.
Christmas family projects can take on a variety of forms. I suggest doing something each holiday season that helps someone outside the family.
It's fun and meaningful just spending time with the ones you love. Hanging ornaments, tinsel and garland on the Christmas tree can be a joyous time. You can enjoy putting up decorations or going to see holiday lights with your relatives.
But when a family comes together to help other people they grow even closer together. Strengthening those bonds during the Christmas season makes the yuletide extra bright.
Here are a few options for Christmas family projects that you and your loved ones can consider this year.
1. Buy Christmas presents for those who are less fortunate.
Your local social services agency probably has a way that it lets people adopt families for Christmas. Organizations such as the Salvation Army or United Way also might have similar options.
If you have kids, you might want to select a family with kids about the same age. This will help your kids feel a connection to the family. It also will increase the likelihood of getting great gifts for the kids in the family since your kids will probably know what will make the other kids especially happy on Christmas morning.
Plus, it seems extra fun knowing that you're bringing joy to a kid's heart.
2. Do a service project.
By service project, I mean something that involves manual labor. There are probably organizations that can let you know about senior citizens who need their yards raked or whose house needs some minor repair work.
There might also be non-profit groups that are working out of rundown offices.
You could even volunteer for an organization such as Habitat for Humanity, which helps people build affordable houses.
3. Volunteer at an organization that feeds hungry people.
Most cities have some type of soup kitchen or food pantry. Soup kitchens usually feed hot meals to people who are down on their luck. Food pantries provide groceries for families that need food.
Your Christmas family projects might end up being the same type of event each year. Or you might want to do something different every year. The important thing is to spread Christmas cheer in a way that is meaningful to your family. It will be a family tradition that will not be forgotten.